90 Years in the citrus Business.  Put it to work for you.
At Florida's Natural, we understand the value of working together. No matter what the size of your business, we're ready to find an economical, high-quality beverage solution that fits your needs, and your budget. Restaurants, resorts, hotels, clubs, cafeterias and health care facilities – our partners are a who's who of guest services. From the fresh-tasting OJ that made us a house-hold name, to the most advanced high volume dispensers, we've got you covered.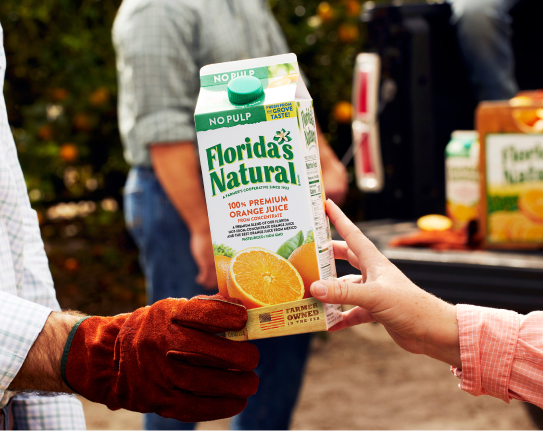 To make the best, we go to any lengths.
We're proud to say that the home of our business is right here in Florida, where we've picked the best citrus, by hand for generations. But nowadays, we'll go anywhere on earth to source the best ingredients, so you can rest assured that the quality beverages you demand will always be in supply.

Partners in juice
products
No matter how big or how small your trade is, we have a variety of juices and juice products that will fit your business and stand out to your customers.

Your success is our
success
Filling up glasses with cold juice products is just the first step to our success. We are committed to providing complete solutions to your beverage and business needs.
Around-the-clock
service
For issues with juice dispensers or any other problem, our customer service representatives are available, any time. Please call 1-800-237-7805 and we will find a solution, within 24 hours.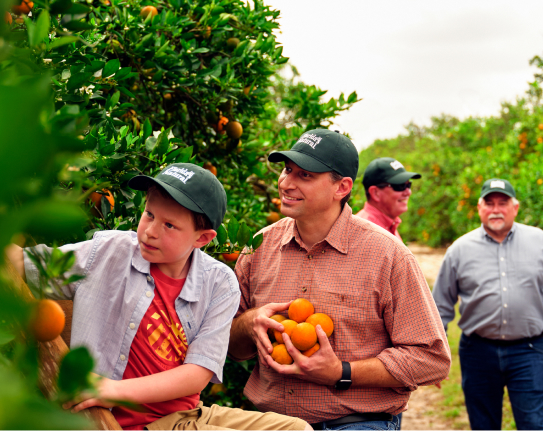 It's no surprise that our family farmers treat you like family.
At Florida's Natural, we like to say that a handshake is good as a signature. We like to keep things on a first-name basis. We are committed to treating each and every customer like a partner. And though we never stop looking for innovative new ways to deliver top-quality service, it's always backed up with time-honored values like trust and integrity.

Filling up glasses
across the globe.
We proudly ship our products all over the world—in over 50 countries, at last count. And as our lineup of beverages continues to grow, so does our goal of servicing even more customers. Connect with us. 

Lodging
From limited to full-service hospitality, we offer turnkey juice programs. For added convenience, our dispenser options work seamlessly across the lodging industry.

Healthcare
Hospitals, senior living centers and treatment facilities are just a few more of the businesses that our juices reach. Our full range of dispenser products includes low sugar and sugar-free options.

restaurants
From casual family dining to white table cloth affairs, our portfolio has perfect on-trend solutions for any serving situation.