dispensers: squeezing out the facts.
Are dispensers right for your business? Find out below.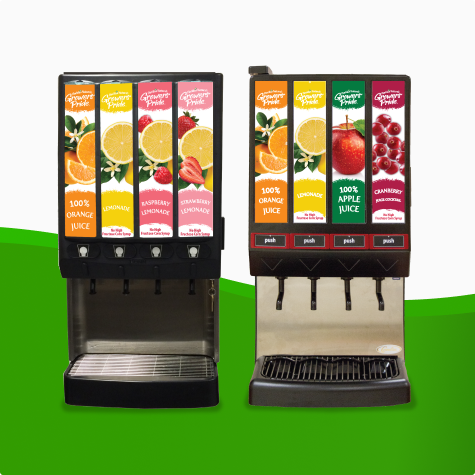 Ready to serve at The push of a button.
If your facility serves 50 or more cups of juice each day, a juice dispenser could be just what you need.
We've made setting up your juice machine as easy as possible. Our technicians come prepared to get your dispenser up and running in one quick visit.
After installation, you can easily train your staff on how to replace juice cartridges, as needed. And cleaning your machine takes just a few simple steps.
If you experience any issues with your juice machine, you can call 888-522-7664 at any time and a service technician will assist you within 24 hours.
Interested in learning more about dispensers? Watch the videos below for all the info you, and your staff, will need.
Dispenser Videos
At first glance, dispensers can seem complicated. To help simplify this process, we have put together three short videos, each less than one minute long. You'll learn whether dispensers are the right fit for your establishment, as well as how to properly install and clean a dispenser. The videos can even be used as training tools for your staff.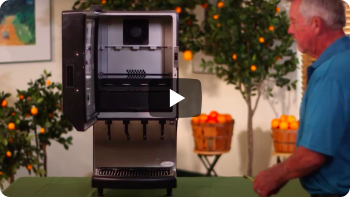 Do you Qualify?
Watch this short video to find out if juice dispensers are right for your business. See if you have the proper counter space and utilities for installation.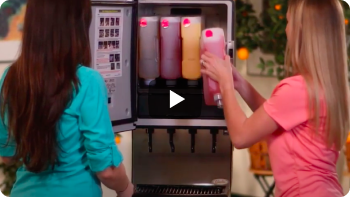 How to Operate
Setting up your juice machine is simple. Watch this video to learn the short steps for getting your machine up and running. Plus, see how you can train your staff to operate it.